Hey everyone!
Sopapilla has enjoyed making her accordion book
Count to 100 in tens.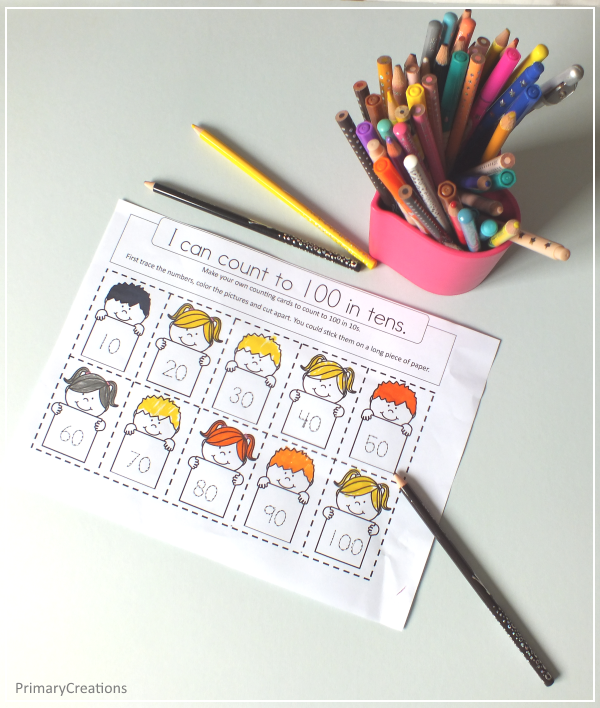 First she counted out loud from 10 to 100 in tens. She then traced the numbers, focusing carefully on the formation of the numbers.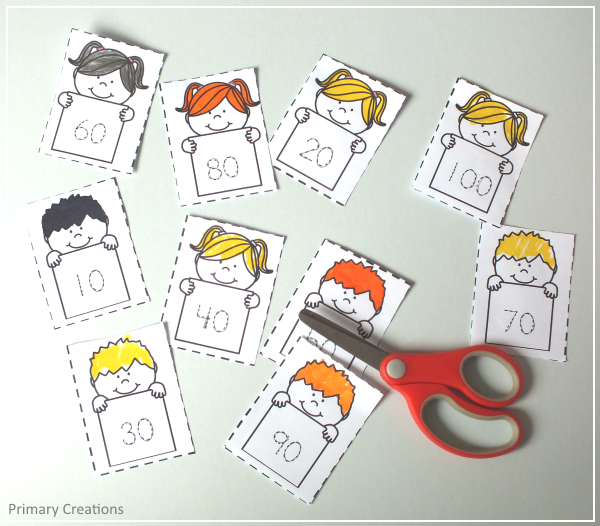 She then cut along the dotted lines to separate the cards.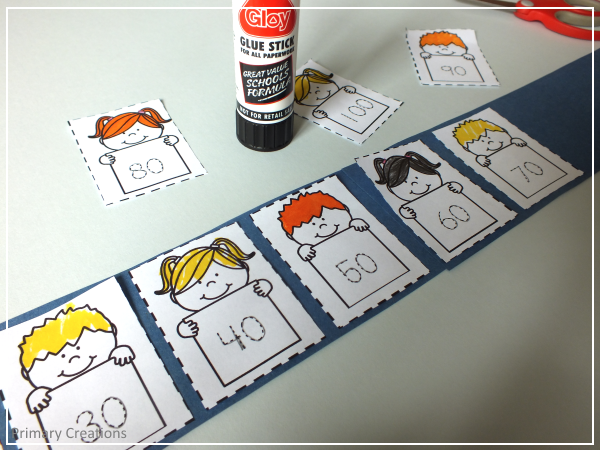 Next she placed the numbers in order and glued them in place.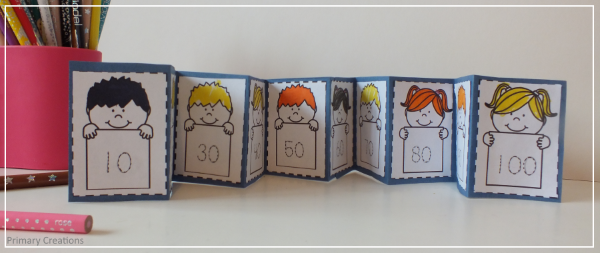 Finally she folded the strip of paper to make an accordion style book!
A great little tool to help remind her how to count in 10s to 100!
You can find out more about this resource here. 
Thanks for stopping by!
Alison @ Primary Creations