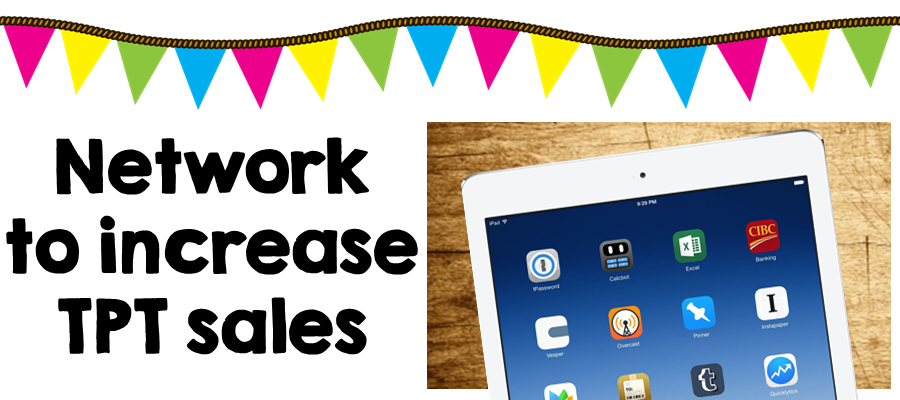 I have been on TeachersPayTeachers since 2011 but never fully committed until August of this year (2016). I had some success the first month but minimal. I then decided to do a Facebook group search to see if TpT Sellers were connecting. I was so surprised to find thousands of sellers all networking out there!
I was surprised because to me it seemed to defeat the point of selling, I mean after all these people are my competitors. My direct competitors.
However as my little graph of peaks and troughs shows, networking is a major tool in the bag of a TpT seller.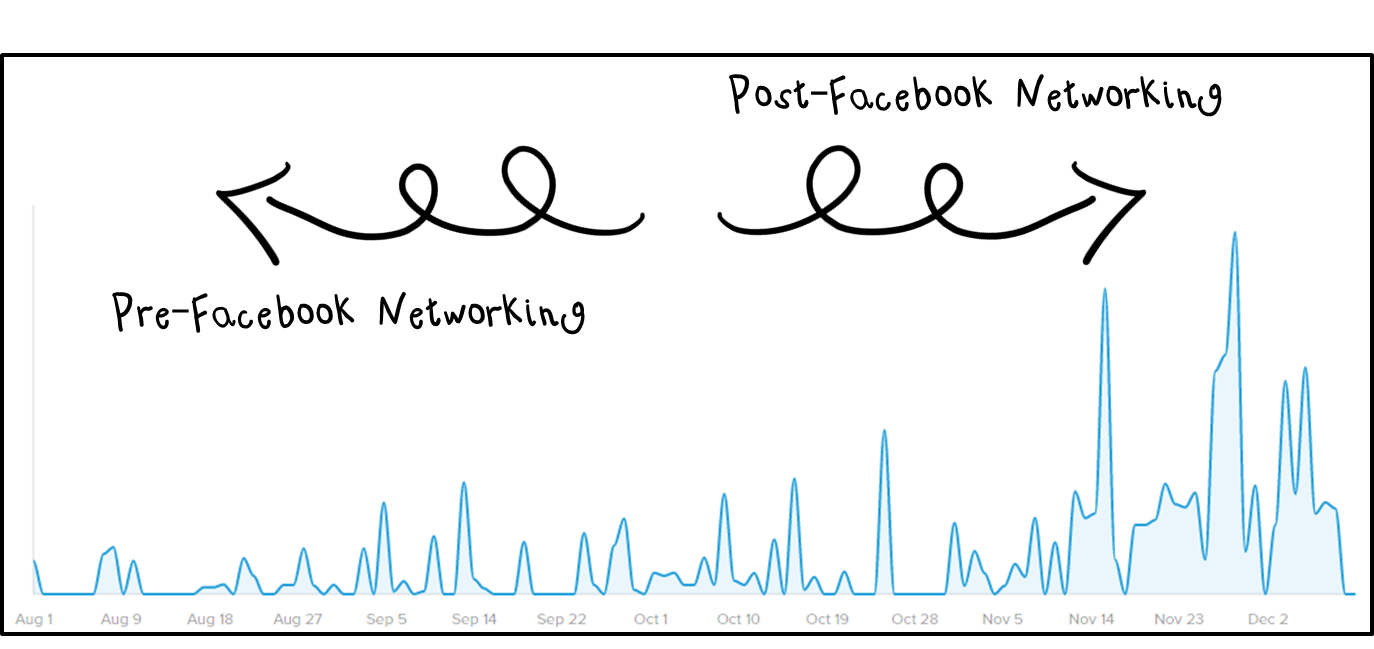 A major tool.
What I have come to understand in the last three months is that TpT Sellers are stronger together.
Okay, okay.
I know I'm not in the Top 100 or the Top 1000 but I'm there, I'm making a profit and I'm supplementing my income. Every tool I can get my hands on I'm willing to try!
I really think if you haven't got on the Facebook networking wagon then you need to be pulling yourself on-board. 
"But there's so many groups! Where do I start?", I hear you cry. That's exactly what I thought when I first started out. So to help you out I've put forward my three favorite groups. They have been for me the best for advice, marketing and collaboration … and they are full of lovely sellers helping each other out!
A TeachersPayTeacher group to get advice:
TpT Tips and Advice – Want constructive feedback on your store front? Product not selling? Trying to figure out what a conversion rate is? And why on earth do you need to know what it is? Misty Miller and the members are great at providing honest, constructive criticism to keep you moving in the right direction. 
A TeachersPayTeachers group to share your products:
TeachersPayTeachers Social Marketplace – A spot where buyers come to browse and sellers come to share their TpT treasures! Run by the lovely Zoe and full of supportive members. Daily link-ups to help each other with social media marketing are also a bonus!
A TeachersPayTeachers group to collobarate:
TpT Sellers – A great place to stop by and see if anyone wants to join forces for a blog post, giftcard giveaway or sale! 
There are of course more out there but if you're just starting out with networking these three are a good place to begin. Once your're ready for a few more, I highly recommend messaging Anne from Believe to Achieve who has a HUGE list of must-join Facebook groups!  Hopefully, I'll meet you there!
Alison @ Primary Creations 
---
Thinking about starting your own TeachersPayTeachers store?
Please sign up below through my referral link!