Hey you!
Go grab a pack of foam hands, glue dots and numbers to make
Four Foam Hands Maths Activities

These can either be used as displays or as stand alone activities. When I use them as activities I place the hands shuffled in a basket for the children to re-order, not as they are pictured below. 🙂
---
#1 Counting in Ones to Ten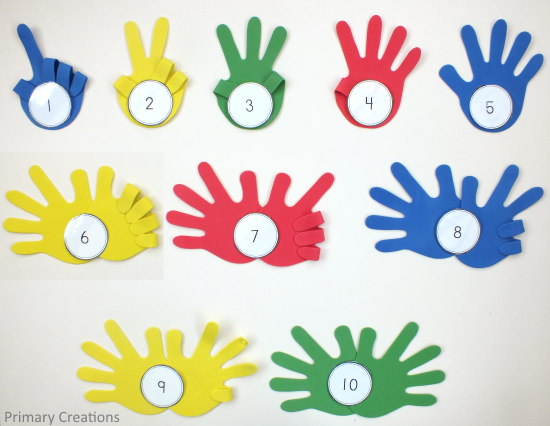 Let the children rearrange the hands so they are in the correct order. These could also be used with objects and the children could place the correct number in the palms of each hand!
#2 Counting in Doubles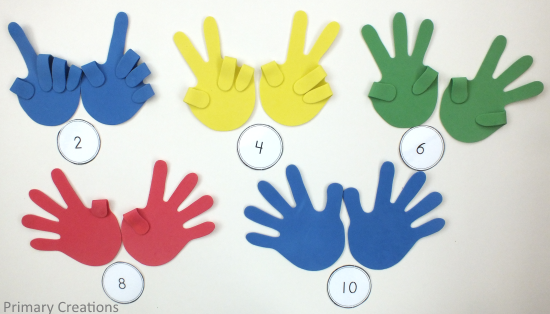 Knowing these five double facts is a good foundation for Maths skills. It teaches them to calculate mentally and prepares them for doubling larger numbers later on.
#3 Counting in Tens to 100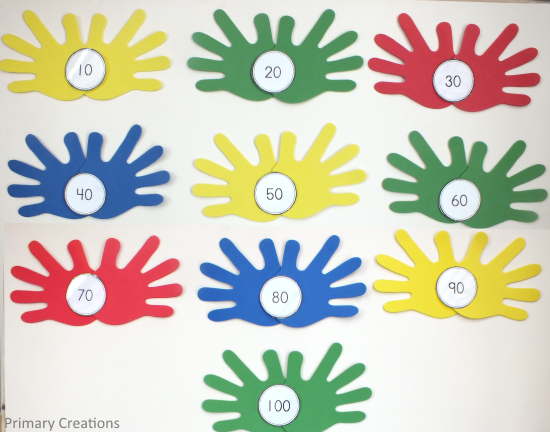 This is a big one to master in Kinder!
Provide your child with a jumbled up set of  hands with numbers attached and invite them to place them in order from 10 to 100.
#4 Counting in fives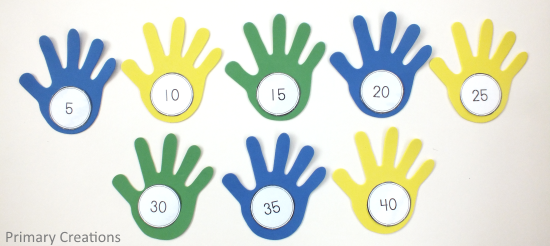 Last but not least, an obvious one yet still an important one!
---
Resources you will need to make your own:
---
 I'd love to know how you use foam hands in your teaching!
Please email me with a photo and description at [email protected] and we'll feature you on the site!
Alison @ Primary Creations