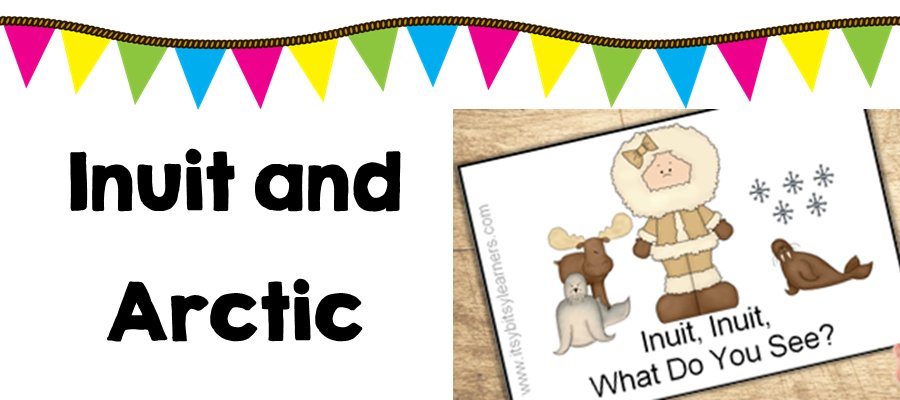 Ahhhh, the wintery months! We love a sprinkling of snow here in the Primary Creations household. Not too much though – just a dusting is always nice and brings a feeling of magic into the air. In the colder months I like to take the opportunity to introduce my young learners to Arctic life and Inuit life. During the PreK years, it is so important to introduce different places and customs so children can develop citizenship skills. It allows them to identify similarities among people like themselves and peers as well as among themselves and people from other cultures. In this blog post I intend on sharing with you some of the printable resources I incorporate into my Winter activities when teaching the theme of Inuit and Arctic.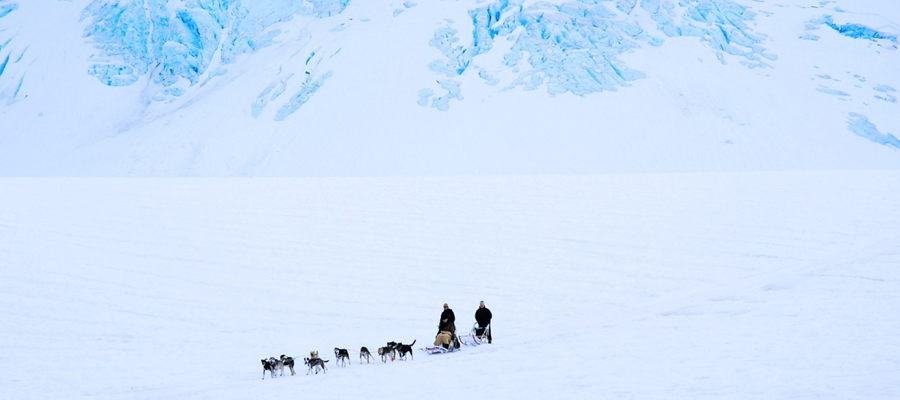 At the beginning of the theme I always like to talk to my students about what they already know. For sure, I always hear words such as 'igloo', 'Eskimo', 'snow' and 'penguin' and 'polar bear'. This lets me not just assess their current knowledge and understanding but also prepares me to address any common misconceptions throughout the next few weeks.
The literacy resources I use help develop emergent reading skills and alphabetical knowledge. The emergent reader follows a simple to recall pattern. Ideal to aid children in retelling and predicting a story.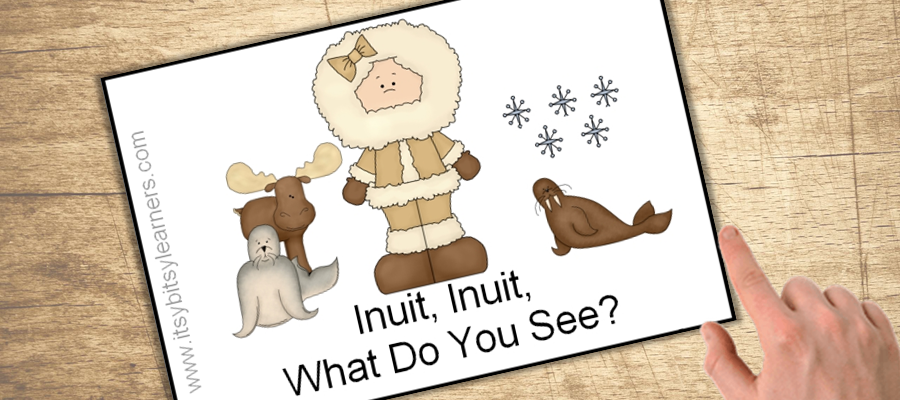 Another activity you will see me frequently use with my little learners are three part cards. These are based on a Montessori activity. I like these because they can be differentiated for quite a few levels of learners. You can start learners by just matching the picture, then picture and word and then they could even learn the meaning of the word! So versatile. This winter resource also helps introduce new vocabulary – bonus!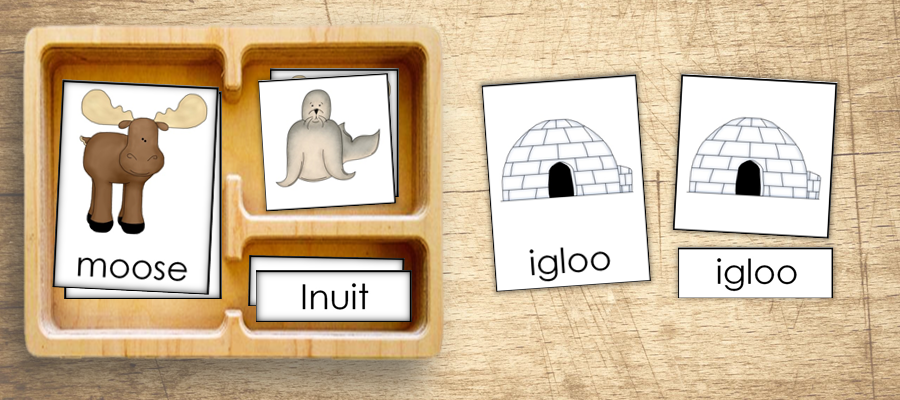 I know I  have mentioned this before in my previous posts, in my learning environment, I make a conscious effort not to teach letters in isolation but rather in a range of activities. I might for example use uppercase to lowercase matching cards or a 'find the letter' activity. I also incorporate simple handwriting tasks that are a great introduction to letter formation and spelling. I find these types of activities are less droll and off-putting than the traditional worksheet. You can let children attempt to write the word or use plastic or magnetic letters. 
| | |
| --- | --- |
| | |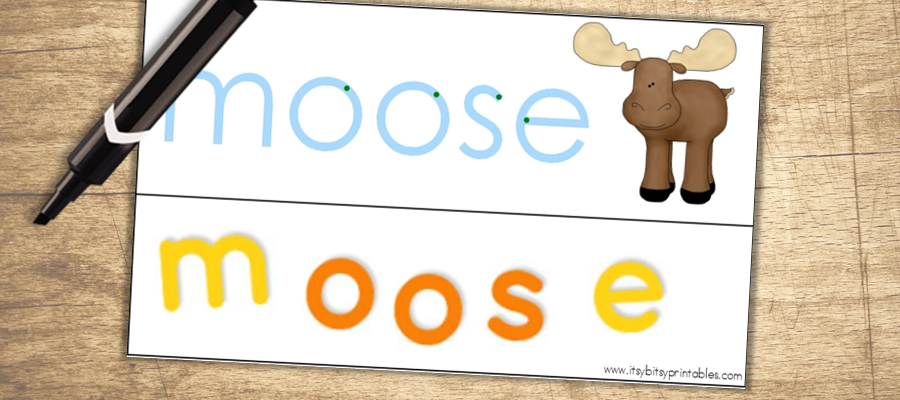 I also like to add themed math resources to my topics. I like to use a variety of math manipulatives with my counting activities. For example with the counting cards, I might use snowflake buttons, counting links or blue math blocks. This has the added advantage of working those fine motor muscles! This task is ideal for reinforcing the skill of counting 1 – 10 items, with one count per item. I also try to create activities that will develop geometry skills. For this theme I created a shape mat and pieces. This was used in two ways. Some of my children cut out the shapes and placed them in the correct space, whilst others accessed a premade laminated version where they had to orientate the shapes to correctly fit the outline. In this theme I also focused on measurement skills with the Inuit size ordering task. This activity helps children to recognize and compare the heights of objects.
| | |
| --- | --- |
| | |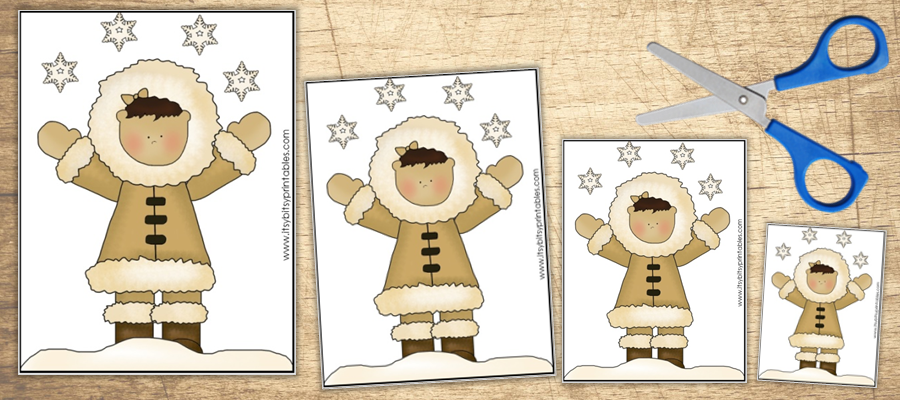 Problem solving tasks were also included in the form of a roll and make game that could also be used as a simple shaped puzzle. The children used a spinner and then had to find the piece that went in the numbered part they had landed on. Hopefully, the picture below helps you understand my teacher ramblings!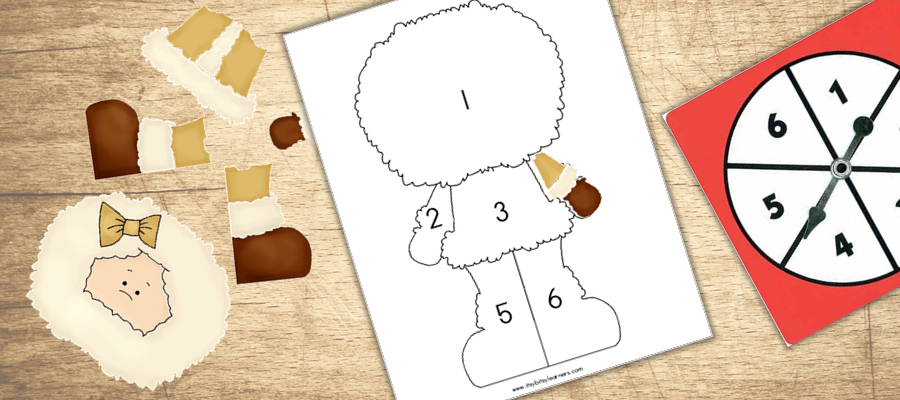 We also do lots of other creative hands-on learning. I tend to get my ideas from Pinterest. You are more than welcome to checkout my Winter Preschool Theme board for ideas! Some of my favorite creative and hands-on-learning activities are:

Making igloos from marshmallows and marshmallow fluff

Paper snowflakes

Tearing tissue paper craft

Melting ice

 Instant snow in a sensory box

Pretend ice fishing
Thanks for taking the time to read this post! If you would like to use any of the activities shown in this post you can download them from TPT.