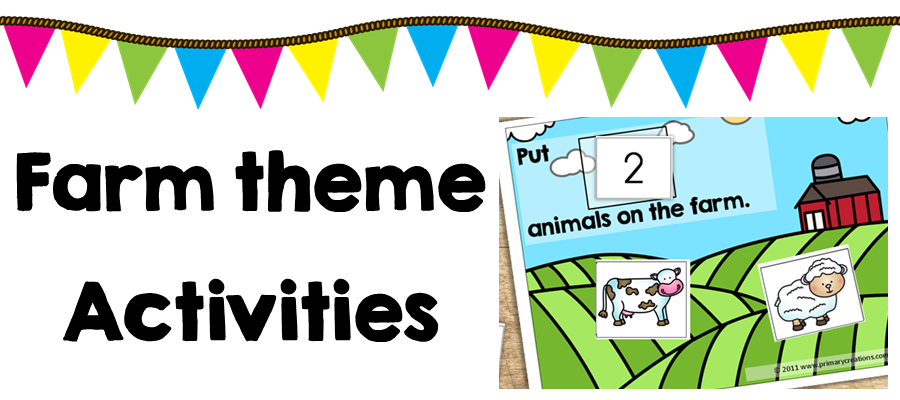 At some point, most early year teachers teach a farm animal topic for preschool learners. It lends itself nicely to so many areas of learning! Plant life cycles, animal life cycles, farm to plate food activities, animals and farm vehicles. I also like to link it to Old MacDonald had a farm. I like to make preschool printables to enhance my children's learning experience. I have made the following resources for my little learners and am excited to share them here with you! It will also help you by showing how to plan the best farm topic for preschool and homeschool!
I made these alphabet cards to help with letter recognition, uppercase matching, lowercase matching and upper to lowercase matching. I like to print and laminate them and hide them in sensory bins, hide around the room or play a memory game with! The children like the added detail of the tractors and cows! I like to tell the children the farmer has lost a cow and is driving his tractor to find it – hooks them in! The consonants are in blue and vowels are in red, similar to the Montessori letters. 
To extend children's vocabulary I always like to create and use three part cards (based on the Montessori Nomenclature cards). I prefer to use these as they can be easily differentiated for a variety of abilities. You can use these by having the children depending on their skill level by: 

Matching the picture to the base card

Matching the picture and word to the base card
To further the development of literacy skills I also give children exposure to trace and make cards. These are ideal for helping with early letter formation and finding letters: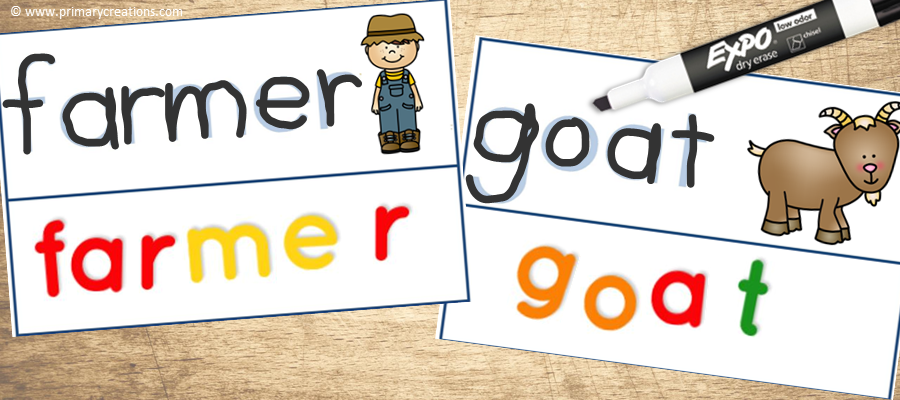 I have also included the following books in my book basket. It is so important to have a good range of literature for children to lose themselves in! I like to select books carefully, finding books that rhyme, have a problem with a solution and have clear illustrations: 
In my math centers I focus on many areas of development. For counting I like to use counting mats! The children place a number at the top, then count the correct number of pictures.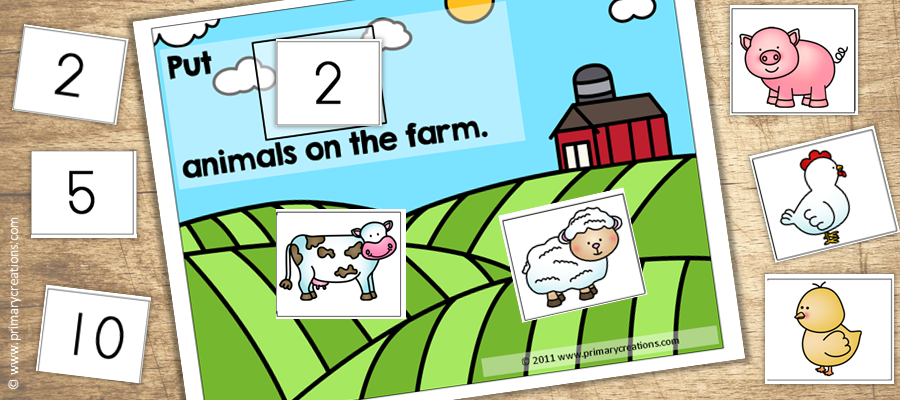 It's also important to work on shape recognition. Shape mats, matching cards and tracers are great for teaching and reinforcing the names of shapes. 
Children also learn to match and identify colors in the math center: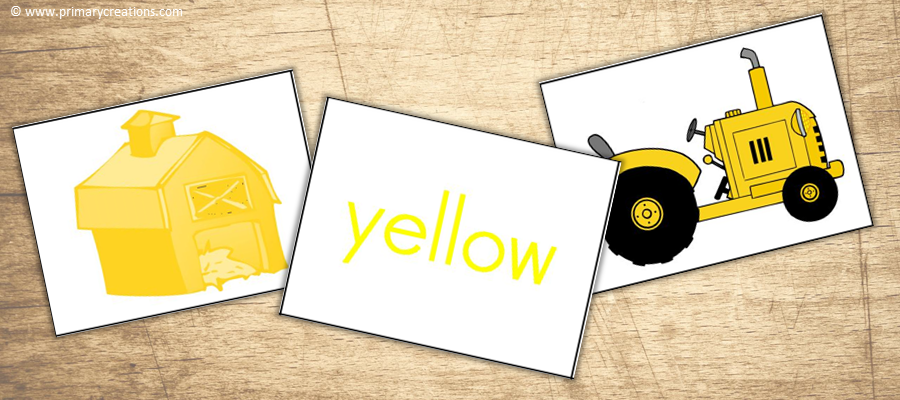 Whilst it is important to develop literacy and math skills it is also fundamental to develop the creative side of little learners! I like to use Pinterest as my muse for coming up with craft ideas for the farm. They have hundreds of farm animal craft ideas. 
| | |
| --- | --- |
| | My top five craft and sensory activities are: |
For small word play you may be interested in the following resources:
As always, thanks for stopping by! If you would like the resources please click the button below for more information on the farm preschool printables: 

---
---